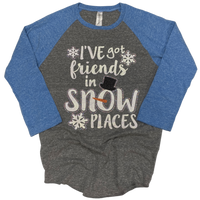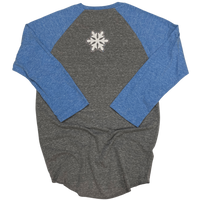 I've got Friends in Snow Places HV063
I've Got Friends in Snow Places has white, orange, and black glitter outlined in AB rhinestones The back is decorated with an extra touch- a Snowflake in white glitter.
This design is shown on a heather gray unisex fit raglan with blue 3/4 sleeves. Fit runs true to size.